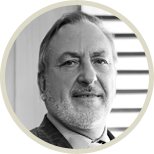 I cannot tell you, after creating the Magnificat Magazine, how many people have said to me "Magnificat has changed my life". Yet, we did nothing other than to make available the beauty of the Liturgy of the Hours and the treasures of Catholic Tradition.
Encouraged by many friends and subscribers of all ages who asked us to organize a religious charity separate from the publication to permit more of the faithful to participate in the good works inspired by Magnificat, we formed the Magnificat Foundation under the Patronage of His Eminence Seán Cardinal O'Malley, o.f.m. Cap. Its purpose is to promote, or to see promoted, what I would call the "Magnificat way of life".
What is this "Magnificat way of life"? It is a life modeled on Mary's Magnificat: on her unreserved and joyful "yes" to God's amazing invitation to bring Jesus into one's life and into the world. It is reflected in the way Mary's Magnificat has been carried out through time and space, through prayer, art, and joy by so many Christian people. Simply put, the "Magnificat way of life" is a daily Christian life, dedicated to participating in and sharing God's Truth, Beauty, and Goodness in all its forms.
Here are some of the endeavors of the Magnificat Foundation to make the "Magnificat way of life" a vivid reality:
Throughout the country, sold-out Magnificat Days gather thousands of Catholics
for an unparalleled experience of prayer, faith, and beauty, followed live by millions on EWTN and Catholic TV.
On a regular schedule, the Foundation sponsors Magnificat Lectures in order to relate the relevance of Catholic doctrine to the pressing issues of social, economic, and political life. These lectures draw world-renowned speakers to the Catholic Center at New York University and other venues.
The

Magnificat Foundation

makes it possible for those in need and who cannot otherwise afford them to obtain quality Catholic prayer resources, thereby benefitting deserving young people, seminarians, retired clergy and members of religious orders, prisoners, members of the military on active duty, women in distress, hospital patients, and many others.
During the year, the

Magnificat Foundation

organizes public venerations of the relics of the Little Flower, Saint Thérèse, and of her parents, Blessed Louis and Zélie Martin, to promote the sanctity of couples and families, by special entrustment from the Sanctuary of Lisieux.
For the Magnificat Foundation to reach as many people as possible with its message of love, faith and divine inspiration, we need your help. The various projects sponsored by the Magnificat Foundation - the Magnificat Days, the Magnificat Lectures, can be maintained only with financial support. Your gift to the Magnificat Foundation's tax-deductible Fund is therefore very important.
Thank you for your generosity, and may God bless you!

Pierre-Marie Dumont
Founding Publisher of Magnificat